Appelation d'Origine Contrôlée
RED
Bright, Morello cherries and milk chocolate flavours, full and charming wine.


GRAPES
80% grenache, 15% syrah, 5% carignan.
SOIL & VITICULTURE
Pebbly terrain. These pebbles are particulary good at radiating the warmth built up during the day back to the vines.
They play a part in getting the grapes perfectly ripe. The exceptional draining capacity of these pebbles also allows any surplus water to quickly drain away during heavy spells of rain, which prevents certain diseases from developing.
The vines are trellised as double cordon; the bunches are spread out and get better aeration and direct sun exposure.
HARVESTS & WINEMAKING
Harvest takes place in the early hours. Temperature controlled fermentation in stainless tanks.
Ditto for extraction; warm post-fermentation maceration to add some flesh to this wine.
PACKAGING
Boxes 6 x 75cl bottles
ABV
14,5%
Produced on the banks of the Rhône, between Vienna and Avignon, the AOP Côtes du Rhône counts surface of 44 000 hectares production. The annual production is on average 1,2 million hectoliters and results from 7000 different exploitations.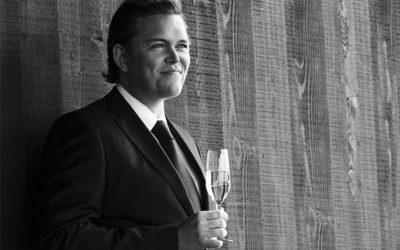 We are proud and happy to share with you the video of Andreas Larsson…
read more